I consider myself pretty grounded, but there's nothing like a stressful day of parenting to make me hurl common sense out the window. It's true that there were so many things I didn't understand before I had kids. But even after I've had them, there are still plenty of lies I've believed—even unintentionally—that were a tad off base.
1. I'm only a good parent if my kids are happy.
This is one of those sneaky lies that starts to creep into my thinking without warning. These days, it feels like a lot is riding on our kids' happiness. Not only do we parents want to see those smiles on our kids faces as much as possible, but our world is telling us our kids' happiness is the ultimate goal of parenting. It's just so wrong. The next time your kiddo is hitting the floor in a tantrum because you won't let her touch the hot oven, you can relax.
Not only do kids get upset over things that seem pretty ridiculous (see entire blogs dedicated to this topic), they get upset for valid reasons too. When your kiddos go through something that's difficult, it's just another reminder that we live in an imperfect and sinful world. Kids suffer through losses too, and it's just impossible to prevent them from happening.
For the kiddo who needs a hug and someone to listen to his fears, we can be there for him. For the toddler having trouble doing something he doesn't enjoy, we can ease him into it. For the one who needs a little discipline, we can provide that too. But the unhappiness? It comes with the territory. So just relax and say it with me: I am still a good mom.
2. Other parents know what they're doing.
No. When you're unsure of yourself and wondering how anyone does this, you're not alone. Those other parents? They are winging it too. Every parent has their strengths, and that's what we see most often. Sometimes it's the private moments those parents aren't sharing that would let us know they don't have it all together.
3. A clean house means I don't pay enough attention to my kids.
There are all sorts of articles out there that encourage moms to let the housework slack in favor of parenting. It all sounds well and good until you realize the moms who do pay attention to their homes just got guilt-tripped. If you are a mom who, you know, also makes time to do some basics like washing dishes and putting away laundry, well you are simply awesome and your attention to housework does not indicate anything about your parenting.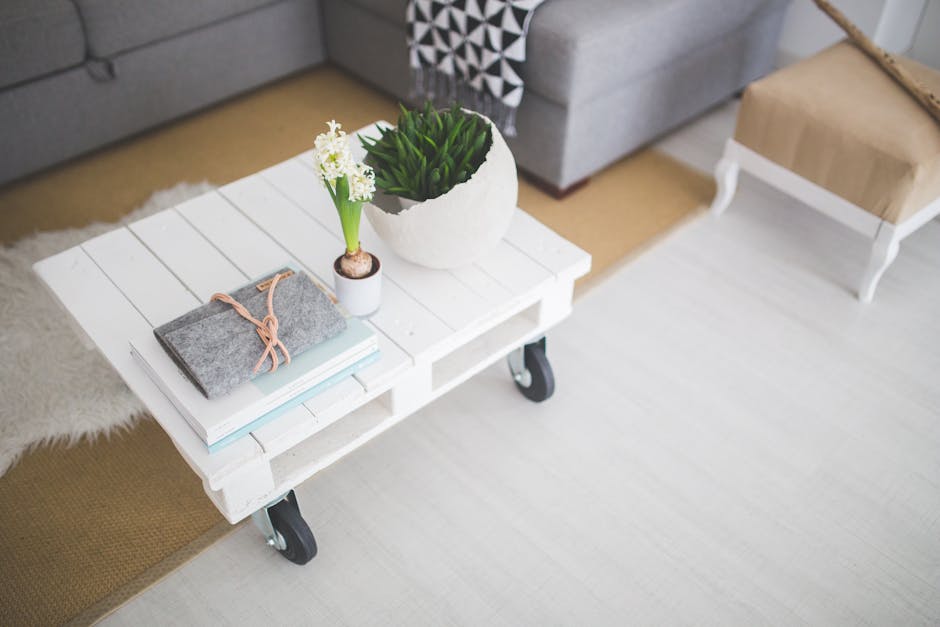 Finding balance is tricky, but it's something we're striving for. Extremes in any direction are just not helpful.
For example, the opposite is true as well: A messy house doesn't mean you are a fantastic mom who lavishes attention on your kids. A messy house may simply indicate you are a blogger.
4. Having fewer kids is easier. Or, having more kids is easier.
There is no easy in parenting. When we had one child, I didn't feel like I had it easy. Moms of lots of kids will tell you that having more kids is easier because they have playmates and older ones can help with younger ones. I know that this is usually said with good intentions, but I'm just going to wash my hands of these conversations because they encourage comparison.
Being a mom has its ups and downs and it's always a bit intense because children depend on us and need, you know, raising. Forever. There are positives to having fewer kids as well as having a multitude, and most parents are eager to talk about their sweet spot. Parenting is stressful and rewarding and every mom is entitled to both of those feelings no matter the number of her children.
5. The Second Kid is Easier/Easy Going
Also just wrong. When we found out we were expecting our second, a sweet baby girl, we accidentally assumed two things:
We were already parenting pros and the first year would be a breeze compared to our firstborn's.
The second born will be more easy going.
Yeah, you're probably laughing at us right now. But maybe you know what I mean, because I think these are common assumptions. I hear parents talk about this all the time. For some, these two things are totally true.
For us, they were not. Sylvie's first year was pretty challenging because she had acid reflux disease, as well as a benign cyst that needed surgery. Reflux was so difficult for us, and no amount of experience with our first baby helped because he was completely different. I know I missed out on a relatively breezy baby experience with my girl, and it's extra sad for me because she's our last. Things just don't go as expected with kids, and that's a lesson I hadn't learned yet when I made those assumptions.
To top it off, our sweet Sylvie is not more easygoing than our four-year-old son Kai. He's generally obedient and a deep thinker with a cheerful attitude (NOT always, but generally). Sylvie is vocal, energetic, social, and gets frustrated much more easily than our first. Maybe at some point, she will become more easygoing, but all signs point to a big fat no on that one!
So, tell me I'm not alone. Have you made some assumptions or bought into lies about raising kids? Now you know I'm being honest when I say trust me, I have too.
These lies are annoying, damaging, and just plain not helpful. So I hope if you're struggling with any of them that you can just leave them behind and move on to more important things–like the truth about parenting.
Linked up with:
Mommy Moments
Modest Mondays
Titus 2sdays
Coffee for Your Heart
Grace and Truth