Hi there readers! I'm taking a quick break from Friday Favorites because I've just finished
Kristin Lavransdatter
, and well, all else will have to wait as I savor the joy of my accomplishment. There will be many more end-of-the-month book reviews to come, but I felt this one deserved its own post. Hope you enjoy  it! 

Kristin Lavransdatter is a historical novel set in 14th century Norway, written by Nobel Prize winner Sigrid Undset. I chose to read it because everyone who has read it seems to RAVE about it (words like "the finest novel of the 20th century" and "the noblest work of fiction ever inspired by the Catholic way of life" have been flung around), and because it's a classic, and because of its setting and female protagonist. I'm not sure I even realized how long the book is until I felt committed to it. And it is a commitment to read this 1,168-page trilogy.
For those poised to read Kristin Lavransdatter, you are about to get to know a girl named Kristin very intimately. You'll learn her fears, her hopes, her every wayward thought, her passions and regrets. As you watch the choices she makes play out in an epic saga, Kristin will make you see your own life path with new clarity.
Kristin's journey is one of the soul. It's filled with youthful stubbornness, spiritual struggles and epiphanies, romantic love and undying passion, and determined strength. It's a fiercely romantic tale complete with a love triangle, but I feel it's truly a story of motherhood at its heart. Every detail of everyday life as a mother is revealed in this book with care. Kristin tenderly nurses her babies, weaves clothing for them, breaks up brotherly squalls, bickers with her husband over their safety, tends to them when they're sick, educates them, and worries about their religious training and future. As they grow, her fears evolve. This is how she feels about watching her sons grow up:
They would take with them bloody threads from the roots of her heart when they flew off, and they wouldn't even know it. She would be left behind alone, and all the heartstrings, which had once bound her to this old home of hers, she had already sundered. That was how it would end, and she would be neither alive nor dead.
So…Kristin has an intense heart for her children. If you are a mom, she will show you that mothering has been the same since the first mother watched her children grow, suffer, learn, laugh, fail, and succeed.
Kristin Lavransdatter will lure you into the religious, political, and social history of the time, but you'll only notice a little as you follow along with Kristin and the men in her life. It is, of course, wonderfully written and supremely translated, each word dripping with luster and meaning, including the descriptions of the landscape.
Sunlight sparkled over the mountains; the marshes were already crimson, and the slopes were yellow like gold from the alpine birches. Up on the plateau, lakes alternately glittered and then darkened as shadows from the big, glossy, fair-weather clouds passed overhead.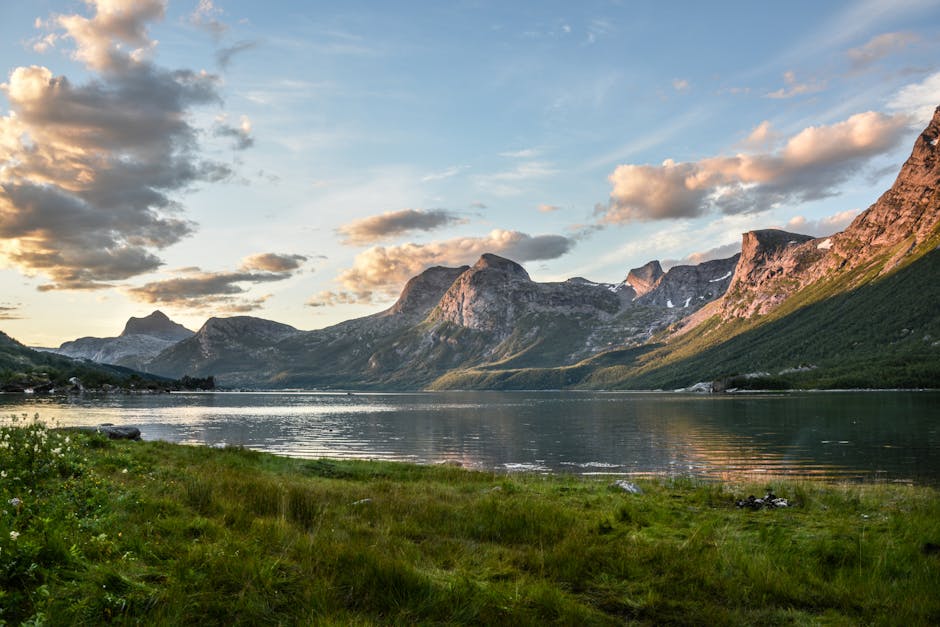 It Drew Me in with its Fierce Heart and Medieval Trappings
At first, I was not exactly enthralled with this book. Early on, when my mom asked me if it was as good as everyone claimed, whether it was really worth it, I said no. But this book isn't a sprint, it's a marathon. And the more I read, the more involved I became. I cared.
I complained to my husband when someone did something ridiculous, refused to say what needed to be said, or harbored a grudge. I gasped out loud at some of the shocking scenes, I shed a few tears (especially toward the last third of the book), and I even laughed a few times as the main characters stumbled into an odd situation. Every time I'd start wondering if things were going to get a little dull and I was afraid I'd lose interest, something rather alarming would happen.
And a lot does happen, of course, because as a reader you're following the life of a woman from nearly the beginning to the end. I felt as a wife and mother that it gave me a better perspective. I sighed in frustration at the communication issues and lack of respect she sometimes showed toward her husband. I watched and sympathized with Kristin while she discussed her hopes and fears for each of her children as they made their way in the world and she longed to hold them as babies in her arms once more.
Reading this book did make an impact on me. It's impossible to read and be unfazed by Kristin's spiritual journey, Catholic or not (I'm not). It grew me and taught me, as though Kristin were my motherly and spiritual mentor sharing the wisdom she'd failed to put into practice in her life.
My answer to my mom's question about this book is a little different now. Finishing the book created a tiny Kristin-shaped hole in my book-shaped heart. It made an impression on me that will last forever, as I carry Kristin's story and the lessons I learned with me.
These things are true:
I read Kristin Lavransdatter. I was deeply moved by it. And then I did a victory lap.
Much Better Reviews of Kristin Lavransdatter
Under Her Heart: Motherhood in Kristin Lavransdatter Carrie Frederick Frost, First Things
I Can't Believe You Haven't Read Kristin Lavransdatter Simcha Fisher, National Catholic Register (this is a review of book one, The Wreath)
Those of you who already belong to the community of people who have actually read Kristin Lavransdatter, pleeeease share with me. Did you like it, love it, give up in a fit of rage?
If you haven't read it, have you heard of it before? Would you consider reading it now? No pressure.
If you want to know how I get my books, I wrote a guide to borrowing e-books online. I'm nerdy that way. I just want you to know that you, too, can read free e-books using the free Amazon Kindle app!